Disparition de l'acteur John Hurt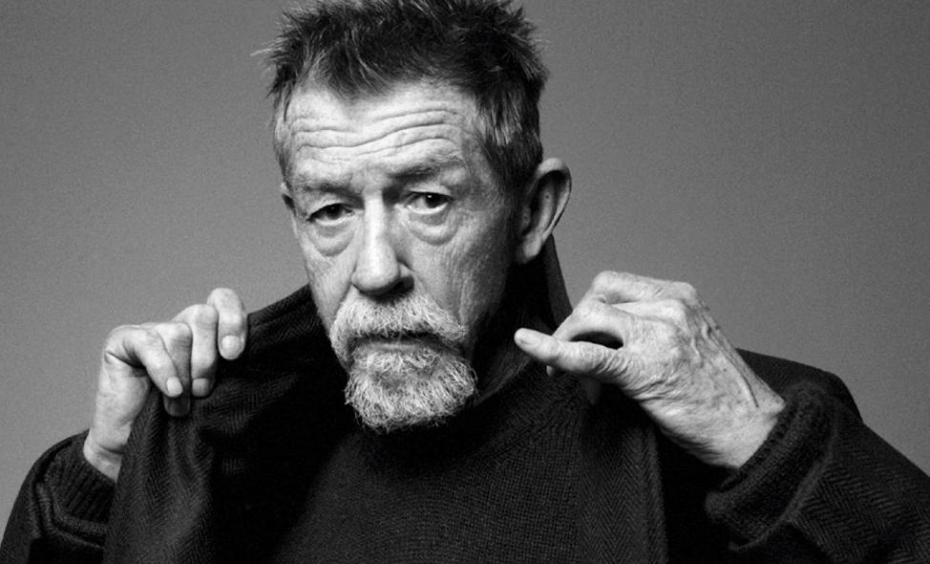 L'inoubliable interprète d'Elephant Man et première victime du film Alien dans une scène devenue culte, l'acteur britannique John Hurt est décédé à l'âge de 77 ans des suite d'un cancer du pancréas.
Riche d'une carrière prolifique, il avait tourné avec les plus grands réalisateurs comme Alan Parker (Midnight Express), Steven Spielberg (Indiana Jones 4), Jim Jarmush (Dead Man, the limit of control, Only lovers left alive, ...), ou Guillermo Del Toro (Hellboy).
Il avait participé à la saga Harry Potter ainsi qu'à la série Doctor Who.
Une légende du cinéma vient de s'éteindre.
Filmographie :
1962 : The Wild and the Willing de Ralph Thomas : Phil Corbett
1964 : This Is My Street de Sidney Hayers : Charlie
1966 : Un homme pour l'éternité (A Man for All Seasons) de Fred Zinnemann : Rich
1967 : Le Marin de Gibraltar (The Sailor from Gibraltar) de Tony Richardson : John
1969 : Davey des grands chemins (Sinful Davey) de John Huston : Davey Haggart
1969 : Avant que vienne l'hiver (Before Winter Comes) de J. Lee Thompson : le lieutenant Pilkington
1969 : À la recherche de Grégory, de Peter Wood : Daniel
1971 : Mr. Forbush and the Penguins

(en)

de Arne Sucksdorff, Alfred Viola et Roy Boulting : Richard Forbush
1971 : L'Étrangleur de la place Rillington (10 Rillington Place) de Richard Fleischer : Timothy John Evans
1972 : Le Joueur de flûte (The Pied Piper) de Jacques Demy : Franz
1974 : Little Malcolm de Stuart Cooper : Malcolm Scrawdyke
1975 : The Ghoul de Freddie Francis : Tom Rawlings
1976 : La linea del fiume de Aldo Scavarda : Chandler
1977 : Three Dangerous Ladies, segment The Island de Robert Fuest : le lieutenant Simmonds
1977 : East of Elephant Rock de Don Boyd : Nash
1977 : The Disappearance de Stuart Cooper : Atkinson
1978 : Le Cri du sorcier (The Shout) de Jerzy Skolimowski : Anthony Fielding
1978 : Midnight Express de Alan Parker : Max.
1978 : La Folle Escapade (Watership Down) de Martin Rosen : Hazel (voix).
1978 : Le Seigneur des anneaux (J. R. R. Tolkien's The Lord of the Rings) de Ralph Bakshi : Aragorn (voix)
1979 : Alien, le huitième passager (Alien) de Ridley Scott : Kane
1980 : Elephant Man de David Lynch : John Merrick
1980 : La Porte du paradis (Heaven's Gate) de Michael Cimino : Billy Irvine
1981 : La Folle Histoire du monde (History of the World: Part I) de Mel Brooks : Jésus-Christ
1982 : La Nuit de l'évasion (Night Crossing) de Delbert Mann : Peter Strelzyk
1982 : Partners de James Burrows : Kerwin
1982 : The Plague Dogs de Martin Rosen : Snitter (voix)
1983 : Osterman week-end (The Osterman Weekend) de Sam Peckinpah : Lawrence Fassett
1984 : Champions de John Irvin : Bob Irvin
1984 : Le Succès à tout prix (Success Is the Best Revenge) de Jerzy Skolimowski : Dino Montecurva
1984 : The Hit : Le tueur était presque parfait (The Hit) de Stephen Frears : Braddock
1984 : 1984 de Michael Radford : Winston Smith
1985 : After Darkness de Sergio Guerraz et Dominique Othenin-Girard : Peter Hunningford
1985 : Taram et le Chaudron magique (The Black Cauldron) de Ted Berman et Richard Rich : le Seigneur des Ténèbres (voix)
1986 : Jake Speed d'Andrew Lane : Sid
1987 : Rocinante d'Ann Guedes et Eduardo Guedes : Bill
1987 : The Hunting of the Snark de Mike Batt : Narrateur
1987 : Sur la route de Nairobi (White Mischief) de Michael Radford : Gilbert Colvile
1987 : From the Hip de Bob Clark : Douglas Benoit
1987 : Un sketch (Aria), segment I pagliacci de Bill Bryden : l'acteur
1987 : La Folle Histoire de l'espace (Spaceballs) de Mel Brooks : le lieutenant Kane de Alien
1988 : La Nuit bengali de Nicolas Klotz : Lucien Metz
1989 : Little Sweetheart de Anthony Simmons : Robert Burger
1989 : Scandal de Michael Caton-Jones : Stephen Ward
1990 : Romeo.Juliet de Armondo Linus Acosta : Mercutio
1990 : Windprints de David Wicht : Charles Rutherford
1990 : The Field de Jim Sheridan : The « Bird » O'Donnell
1990 : La Résurrection de Frankenstein (Frankenstein Unbound) de Roger Corman : Dr Joe Buchanan / Narrateur
1991 : I Dreamt I Woke Up de John Boorman : l'alter ego de Boorman Alter Ego
1991 : King Ralph de David S. Ward : lord Percival Graves
1992 : Lapse of Memory de Patrick Dewolf : Conrad Farmer
1992 : L'Œil qui ment de Raoul Ruiz : Anthony / le Marquis
1993 : Kölcsönkapott idö de István Poór : Sean
1993 : Monolithe de John Eyres : Villano
1993 : Even Cowgirls Get the Blues de Gus Van Sant : la comtesse
1994 : Poucelina (Thumbelina)) de Don Bluth : Mr Mole (voix)
1994 : Second Best de Chris Menges : oncle Turpin
1994 : Rabbit Ears: Aladdin and the Magic Lamp (vidéo) : le conteur
1995 : Two Nudes Bathing de John Boorman : marquis de Prey
1995 : Saigon Baby de David Attwood : Jack Lee
1995 : Rob Roy de Michael Caton-Jones : Montrose
1995 : Dead Man de Jim Jarmusch : John Scholfield
1995 : Wild Bill de Walter Hill : Charley Prince
1997 : Amour et mort à Long Island (Love and Death on Long Island) de Richard Kwietniowski : Giles De'Ath
1997 : Contact de Robert Zemeckis : S.R. Hadden
1997 : Brute, de Maciej Dejczer : Babits
1997 : Tender Loving Care (vidéo) : Dr Turner
1998 : The Commissioner de George Sluizer : James Morton
1998 : The Climb de Bob Swaim : Chuck Langer
1998 : Night Train de John Lynch : Michael Poole
1998 : All the Little Animals de Jeremy Thomas : Mr. Summers
1999 : New Blood de Michael Hurst : Alan White
1999 : Le Château des singes de Jean-François Laguionie : Sebastian (voix)
1999 : If... Dog... Rabbit... de Matthew Modine : Sean Cooper
1999 : You're Dead... de Andy Hurst : Maitland
2000 : Les Aventures de Tigrou (The Tigger Movie) de Jun Falkenstein : Narrateur (voix)
2000 : Les Âmes perdues (Lost Souls) de Janusz Kamiński : Père Lareaux
2001 : Tabloid de David Blair : Vince
2001 : Capitaine Corelli (Captain Corelli's Mandolin) de John Madden : Dr Iannis
2001 : Harry Potter à l'école des sorciers (Harry Potter and the Philosopher's Stone) de Chris Columbus : Mr. Ollivander
2002 : Miranda de Marc Munden : Christian
2002 : Crime and Punishment de Menahem Golan : Porfiry, l'enquêteur en chef
2003 : Mister Cash de Richard Kwietniowski : Victor Foss
2003 : Meeting Che Guevara and the Man from Maybury Hill, court-métrage de Anthony Byrne : l'homme de Maybury Hill
2003 : Dogville de Lars von Trier : Narrateur
2004 : Hellboy de Guillermo del Toro : Professeur Trevor « Broom » Bruttenholm
2005 : Short Order de Anthony Byrne : Felix
2005 : Vaillant, pigeon de combat ! (Valiant) de Gary Chapman : Felix (voix)
2005 : The Proposition de John Hillcoat : Jellon Lamb
2005 : Shooting Dogs de Michael Caton-Jones : Christopher
2005 : Manderlay de Lars von Trier : Narrateur (voix)
2005 : La Porte des secrets (The Skeleton Key) de Iain Softley : Ben Devereaux
2006 : V pour Vendetta (V for Vendetta) de James McTeigue : Adam Sutler
2006 : Le Parfum, histoire d'un meurtrier (Perfume: The Story of a Murderer) de Tom Tykwer : Narrateur
2007 : Boxes de Jane Birkin : le père de Fanny
2008 : Crimes à Oxford (The Oxford Murders) de Álex de la Iglesia : Arthur Seldom
2008 : Indiana Jones et le Royaume du crâne de cristal (Indiana Jones and the Kingdom of the Crystal Skull) de Steven Spielberg : professeur « Ox » Oxley
2008 : Outlander : Le Dernier Viking (Outlander) de Howard McCain : Rothgar
2008 : Hellboy 2 : Les Légions d'or maudites (Hellboy II: The Golden Army) de Guillermo del Toro : professeur Trevor « Broom » Bruttenholm
2008 : Lezione 21 d'Alessandro Baricco : Mondrian Kilroy
2009 : New York, I Love You : Bellhop
2009 : An Englishman in New York de Richard Laxton : Quentin Crisp
2009 : The Limits of Control de Jim Jarmusch : Guitar
2009 : 44 Inch Chest de Malcom Venville : le vieil homme aux cacahuètes
2010 : Lou de Belinda Chayko : Doyle
2010 : Brighton Rock de Rowan Joffé : Phil Corkery
2010 : Harry Potter et les Reliques de la Mort, partie 1 (Harry Potter and the Deathly Hallows: Part 1) de David Yates : Mr. Ollivander
2010 : Love at First Sight de Michael Davies : Arthur
2010 : Ultramarines (Ultramarines: A Warhammer 40,000 Movie) de Martyn Pick : Carnak
2011 : Regret Not Speaking de Richard Kwietniowski
2011 : Melancholia de Lars von Trier : Dexter
2011 : Harry Potter et les Reliques de la Mort, partie 2 (Harry Potter and the Deathly Hallows: Part 2) de David Yates : Mr. Ollivander
2011 : Les Immortels de Tarsem Singh : Zeus vieux
2012 : La Taupe (Tinker, Tailor, Soldier, Spy) de Tomas Alfredson
2012 : Jayne Mansfield's Car de Billy Bob Thornton
2013 : Le Transperceneige (

설국열차

) de Bong Joon-ho : Gilliam
2013 : Only Lovers Left Alive de Jim Jarmusch : Marlowe
2014 : Hercule (Hercules) de Brett Ratner : Cotys
2016 : Tarzan de David Yates : Pr. Archimedes Q. Porter
2016 : Jackie de Pablo Larraín : le père Richard McSorley
2016 : The Journey de Nick Hamm : Harry Patterson
2016 : ChickList de Tony Britten : Francis Bonar
2016 : The Good Night de Eric Styles : Ralph
2016 : Damascus Cover de Daniel Zelik Berk : Miki
2017 : My name is Lenny de Ron Scalpello : Leslie Salmon
2017 : Darkest Hour de Joe Wright : Neville Chamberlain